(HARBOR CITY)
Harbor City is located along the 110 Harbor Freeway, and is a microcosm of the county that surrounds it. A highly diverse population of residents helps lend Harbor City its charm, while its proximity to the Pacific Ocean influences both its culture and economy. This neighborhood is perfect for those who want to be only minutes away from some of Los Angeles' most popular destinations.
Harbor City is flanked by Harbor Gateway to the north, West Carson and Wilmington to the east, Wilmington and San Pedro to the south and Torrance and Lomita to the west. The neighborhood's boundaries are West Sepulveda Boulevard on the north, Western Avenue and the Harbor Freeway (following the city line with Los Angeles County) on the east, West Anaheim Street and Palos Verdes Drive on the south and the boundary with Lomita and Torrance on the west.
Originally part of the Rancho San Pedro Spanish land grant, the 2.58-square-mile Harbor City was brought into Los Angeles as a preliminary step in the larger city's consolidation with the port cities of Wilmington and San Pedro.
Ask us for more information about Harbor City.
Harbor City: These are the boundaries of Harbor City. Above, you will find specific neighborhoods within Harbor City.
The median home sales price for a Single Family in Harbor City was $783K, trending up by 16.1% since last September 2020. On median, Single Family homes in Harbor City, CA sell after 7 days on the market.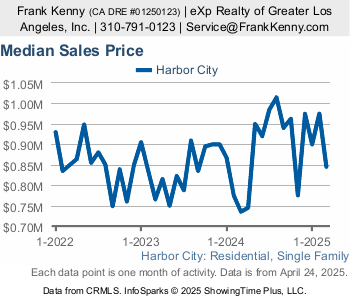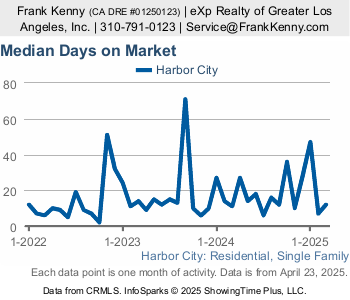 *Data is for Single Family Homes in Harbor City.
Get Your Home Value Now — Free & Instant