Redondo Beach Real Estate
(REDONDO BEACH)
Redondo Beach, CA is located in the coastal edge of Los Angeles County, about 22 miles from downtown Los Angeles and only seven miles south of Los Angeles International Airport (LAX). Redondo Beach is known as one of the nation's premiere surfing cities, Redondo Beach is one of the three Beach Cities of Southern California's South Bay (the others being Hermosa Beach and Manhattan Beach). Neighboring cities further inland include Torrance (to the east) and Gardena (to the northeast).
Some historic sites include the "Endless Pier" (now known as Redondo Beach Pier), which also serves as a popular destination for sport fishing, dining, shopping and entertainment; the Redondo Beach Historical Museum, which houses local artifacts, photos and memorabilia chronicling the city's rich history as both a port of call and popular seaside resort; and Historic Riviera Village. Performing arts in the city can be found at the Redondo Beach Performing Arts Center, a 1,457-seat venue which is home to the Civic Light Opera of South Bay Cities, the largest producing musical theatre company in Southern California.
Ask us for more information about Redondo Beach.
The median home sales price for a Single Family in Redondo Beach, CA was $1.87M for 90277 (North Redondo) and $1.46M for 90278 (South Redondo). On median, Single Family homes in Redondo Beach, CA sells after 9 days on the market.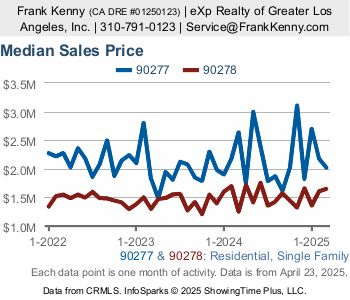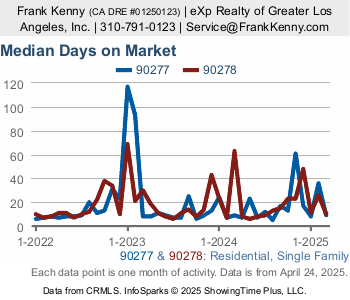 *Data is for Single Family Homes in 90277 and 90278.
Get Your Home Value Now — Free & Instant